On the hill above Rabac, known as the pearl of the eastern Istrian coast, lies the complex "Rosa dei venti," resembling a village surrounded by olive groves. Rosa dei venti (The Wind Rose), a name reminiscent of the vastness of the horizon, befits the view that extends from the villas. Green hills covered with sage and olive trees, the old town of Labin, the blue of the Kvarner Bay and its islands are part of the landscape that is sure to delight every guest.
Chosen by Warner Bros as the main location for filming The Bachelor Netherlands in 2021.
Villas Rosa dei Venti - Village to yourselves
Villas Rosa dei Venti - Village to yourselves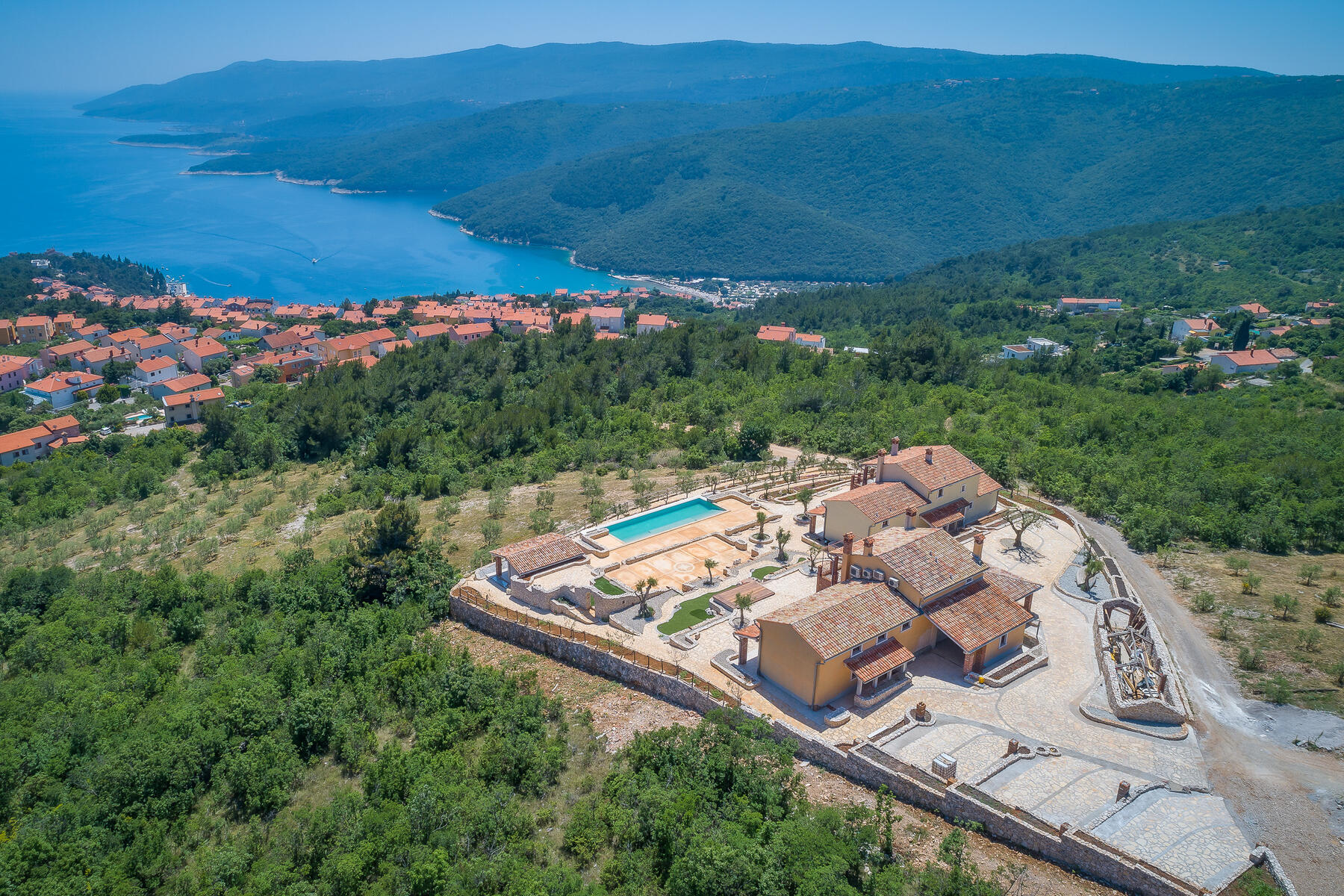 Villas "Rosa dei venti" are the place where you can spend a vacation to remember, with the luxury and technology of today, combined with the passion, warmth, and tradition of the past. The environment and the houses with their warm, rustic exterior evoke the spirit of an old Mediterranean villa, intertwined with history, hardship and maritime tradition. The interior provides a special atmosphere, which is modern, almost minimalist, but with a touch of traditional Istrian culture.
---
Gallery
Comfort, elegance and harmony with nature are the main principles in our villas. See for yourself.
---
Connect with us
Catch up on the latest stories or enjoy more of Villas Rosa Dei Venti spectacular view on Instagram account.
We would like to hear from you in our comment section, let's get in touch!
---
Location
We are proud of our very special location which offers complete privacy for our guests in combination with breathtaking views and eye-catching sceneries. Zoom into the map and check for yourself.